Mission Statement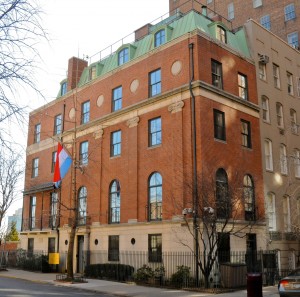 The Grand Duchy of Luxembourg: The Crossroads of Europe
Building Bridges between Luxembourg and North America
The Luxembourg-American Chamber of Commerce aims to stimulate and promote economic development, trade and investment between North America and the Grand Duchy of Luxembourg.
Our association presents many unique marketing opportunities for members, a network of business contacts in Luxembourg, the U.S. and Canada; assistance in finding or contacting suitable business counterparts, information on the Luxembourg and American markets and assistance in preparing to enter these markets.
The Chamber strives to develop and foster close relationships amongst its members through the exchange of ideas and information, and by organizing seminars and conferences, publishing its Business Journal, and otherwise providing services, assistance and support to its members.